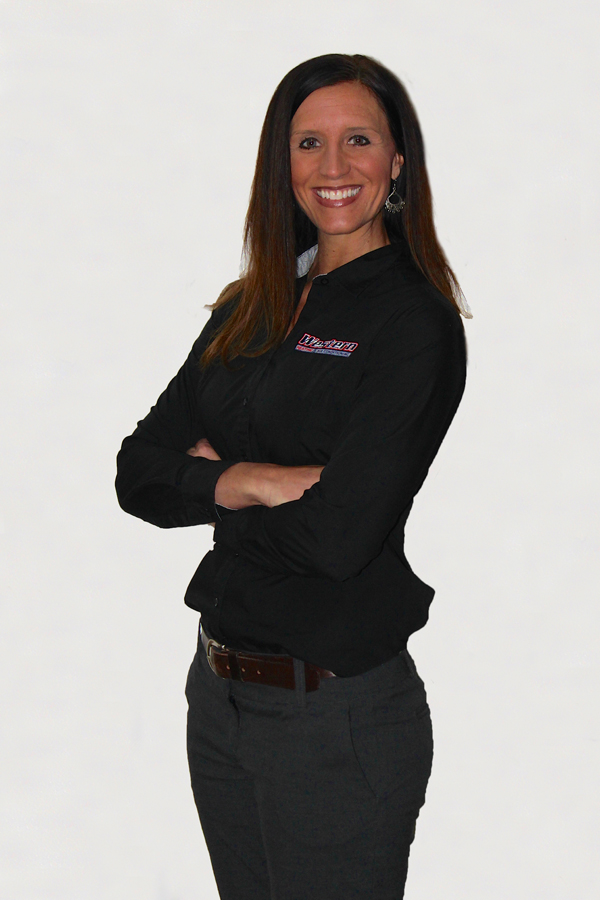 Angie Snow
Co-Owner, Western Heating and Air Conditioning
What was your motivation to get into HVACR?
I am an HVAC wife! My husband has been working in different positions in the industry for 20 years, and when we decided to purchase our own HVAC company in 2007, he asked me to be his business partner. I have a Masters Degree in Math Education, so he thought I would be the perfect person to do his "bookkeeping." I had no idea at that time that I would be as involved in the industry as I am today.
How long have you been apart of the HVACR industry?
9 years
What would you say has been your greatest achievement, AND what has been your greatest obstacle?
Achievement: My biggest achievement in our company has been our brand and culture development. As we have developed our brand we have given Western a very reputable name in our area. We have over 1,000 online reviews (mostly 5 star) and that helps us acquire new customers. Thanks to this brand development, we have experienced tremendous growth and have tripled our revenue since we bought the business in 2007. Our company is continuing to grow and we are getting ready to open a new branch.
Obstacle: We were hit hard from the 2008 recession, but didn't feel the effects until 2010. We were having major financial struggles. At that time we carefully examined each part of our business and made careful decisions to help us get back on track. We joined the Service Nation Alliance and got great advice from the consultants there to help us.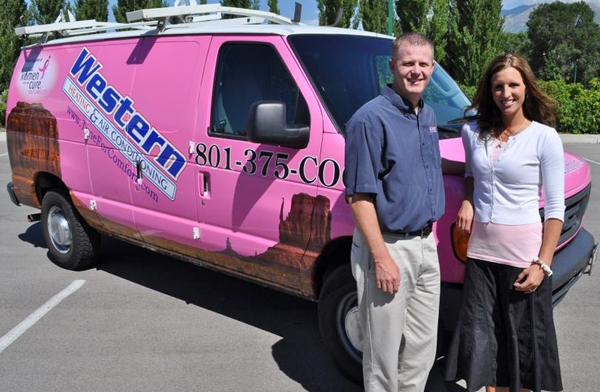 How would you sum up your experience in the industry?
My education and background is actually in Education. I was an elementary teacher for 7 years and I never saw myself in business or in HVAC…. But I have to say, I am loving it! I love being able to be part of an industry that provides comfort for people in their homes and businesses. As an HVAC business owner, I love implementing new systems and processes to help our business become more successful. I find it very fulfilling every time our company achieves a new level of success.
What benefits do you feel being Women in the HVACR industry has had for you?
Women in HVACR is an amazing group! It is wonderful to have a network of women who are involved in all aspects of the HVACR world. I love being able to reach out to other female contractors, technicians and manufacturers throughout the country to get help with challenges or issues that I am having in my business. Not only do these relationships help me with my business, but I now have a great group of women that I can call my friends.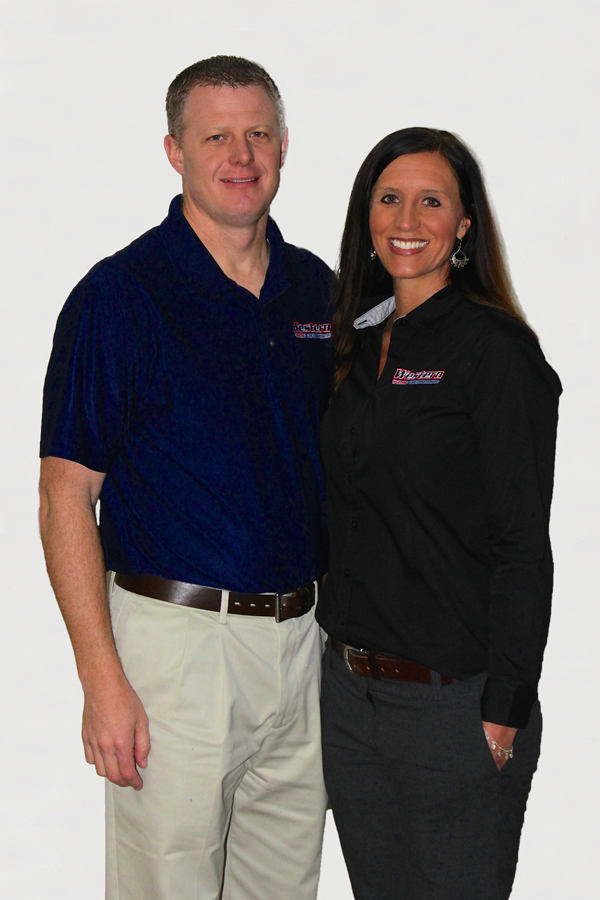 Tell me about your company and your roll within the company, how has that changed over the years?
I purchased the business with my husband in 2007 – so I have always been a 50/50 owner and Vice President of an HVAC business. At first I was in it just to support my husband with his dream of running his own HVAC business. I handled the bookkeeping, answered the phones, and other miscellaneous tasks. As our company began to grow, I began to need help. I promoted myself to an office manager when I hired my two part time CSRs in 2008 to help me answer phones and dispatch. As we continued to grow and extended our office hours, we had to hire additional CSRs, dispatchers, and a bookkeeper. Today I am still responsible for the Marketing, HR, and Office Manager. In the near future, as our company continues to grow, I will be looking to hire others to take over those spots so that I can focus solely on business development and networking.
What would be your advice to a female someone new to our industry?
Get involved and never stop learning! I didn't know how much I didn't know until I became part of best practice groups such as Women in HVACR, Service Roundtable, and Service Nation Alliance. Every time I attend an event I learn so much and I'm able to create new goals and new direction for all parts of my business that have helped our business grow to where it is now.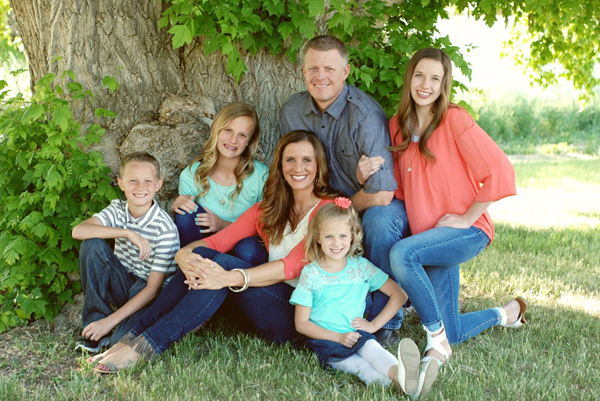 Tell me about yourself personally- Hobbies, Family, Sports, How do you stay grounded?
Family and motherhood has always been my number one priority! I have four kids between the ages of 6-15 and they are SUPER BUSY with school and sports….and I love it!! I work very hard to balance my time between work and being a mom. Thankfully my husband is very supportive and takes care of the home front while I'm working. We are a great team at home and at work. I do take a couple of hours every morning just for me… I love to run and go to the gym. It helps me not only physically, but mentally so that I can get charged and focused for the day. In my spare time (what's that?) I like to scrapbook, go shopping with my girls, play sports with the kids, and have date nights or travel with my hubby.
Where did you go to school? Degree? Hands on Experience?
I have a Bachelor's Degree in Elementary Education from Brigham Young University, and a Master's Degree in Math Education from Southern Utah University. All of my HVAC business education and HVAC education has come from being so involved in my own business and from attending events such as Comfortech, Service Roundtable, and other trainings and classes.