Jen Laughlin
Director of Business Development, Famous Supply
What was your motivation to get into HVACR?
To be completely honest, I needed a job after graduating from college and the first interview I got was from a local HVAC contractor in Columbus, OH that wanted a person to help them open a showroom and also do in-home sales. My father who was working in the HVAC industry at the time encouraged me to give the industry a try. I was done with working retail and knew that I needed a job that would help me get experience to move forward on a career path; little did I know that I would still be in the HVAC industry over 10 years later.
How long have you been apart of the HVACR industry?
I have been in the HVACR industry for 11 years having worked for a contractor, wholesaler, and 2 manufacturers.
What would you say has been your greatest achievement, AND what has been your greatest obstacle?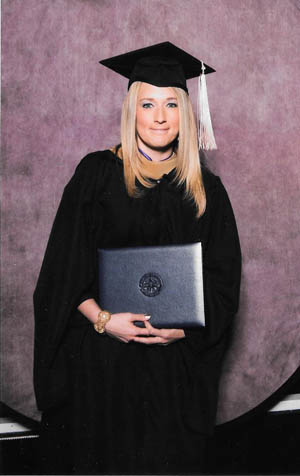 My greatest achievement has been achieving professional growth and excelling my career while earning a masters degree and also being a full-time Mom. It has not been easy, but it has been rewarding. My greatest obstacle has been learning new technologies and different aspects of the industry that relate to the products that I am responsible for growing. With our new sealed products there is a lot of work that had to be done to obtain certifications and approvals from groups such as International Code Council and UL. This was a side of the industry I never had much experience with until I started at HCP. Working through this obstacle has helped me to learn a lot more about the industry with regards to mechanical code regulations, building code, and UL product approval procedures. With this experience behind me I know that I can help our company launch any new product or idea we may have in the future.
How would you sum up your experience in the industry?
The HVAC industry has been wonderful to me. Working in this industry has allowed me to learn all aspects of business, from small-business contracting to manufacturing to wholesale distribution. The relationships I have developed through networking within this industry have allowed me many opportunities that I would not have experienced otherwise.
What benefits do you feel being a Woman in the HVACR industry has had for you?
Being a woman in this industry has helped me to develop a strength and confidence that I don't know that I would have achieved otherwise. Starting out as a woman in a male-dominated industry, I felt the need to constantly challenge myself to be better, to strive for more, and to push myself to earn the trust of my customers through proving my knowledge and capability. Because I started in the industry that way, I have maintained those same objectives which continually cause me to push myself to excel in whatever position I find myself in.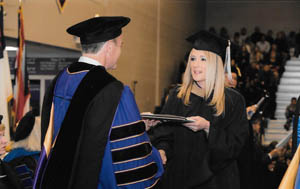 Tell me about your company and your roll within the company, how has that changed over the years?
I work for Heating & Cooling Products which is a manufacturer of sheet metal pipe, duct & fittings. Heating & Cooling Products is owned by the same family who owns Famous Supply, a 27-location wholesale distributor in OH, PA, WV. I started with Famous Supply managing their inside sales team and Customer Support Center in Akron, OH while also working with some contractor customers. After spending approximately 1 year on the supply side, I was offered an opportunity with Heating & Cooling Products to manage and grow a new product line called TotalSeal, which is a factory-sealed pipe & fitting system. I eagerly accepted the opportunity with Heating & Cooling Products and since starting there in late Fall of 2014, I have also accepted responsibility for the company's marketing efforts as well as other national sales responsibilities.
What would be your advice to a new female in our industry?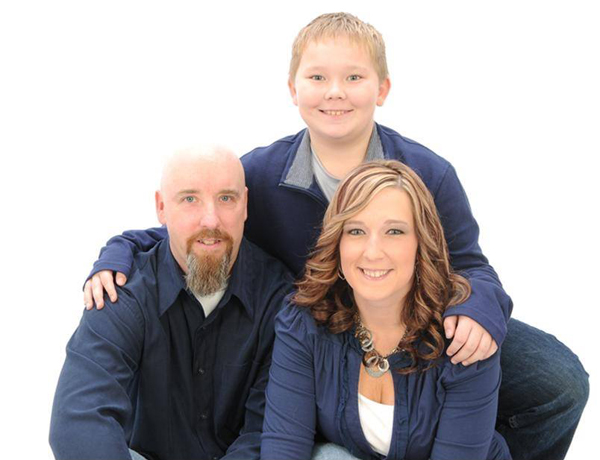 My best advice would be to know your job, know your audience and believe in yourself. Don't be surprised to hear "wow, you know a lot for a girl" or "how did you get into this industry" – take these as compliments because you just impressed someone. Prepare to be underestimated….speaking from experience, this will set you up for success.
Tell me about yourself personally- Hobbies, Family, Sports, How do you stay grounded?
My family consists of my boyfriend Brian, my son Colton and our yellow lab Dakota. My son Colton is 11 years old and involved in many different sports which keeps me very busy. In my "spare" time I attend as many of his sporting events as I can which includes baseball, football and basketball. I enjoy playing outside with my son, taking him golfing and spending as much time with him as I can.
Where did you go to school? Degree?
I graduated from Ashland University in Ashland, OH with a B.S. in fashion merchandising and a double minor in business and music performance. This Spring I completed my MBA with a specialization in Supply Chain Management from Ashland University.