Member Spotlight
Joy Valentine, Owner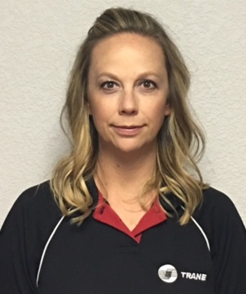 My husband and our business partner started Cool Sunshine Heating & Air Conditioning Inc. in Oct 1996. I was working full time as a nail technician and would do the books at night and on weekends for them. Then, in 1998 I started working with the company full time…and that is how I was basically thrown into this great adventure.
At Cool Sunshine Heating & Air Conditioning, I started off as just office staff, then I started helping with things like ordering material for the crews in the mornings and helping get them out to the jobsites. I started working home shows and going to training classes. I would go to any training class available, business classes, advertising classes, sales classes…you name it! I still go to as many classes as possible. Currently I still handle the financials, deal with builders, homeowners, engineers, etc. but I also go on outside sales calls as a Comfort Advisor. I would say being a Comfort Advisor and going on outside sales calls is definitely my passion…and my calling…anyone that knows me, knows that I am a people person and LOVE to talk. About 10-12 years ago I took a sales class and I came back and told my husband and our partner that I wanted to go out and do outside sales calls…..guess what happened? They told me NO WAY…people won't take you seriously and buy from us, you're a women. So, long story short, it took a Sales person from one of our distributors to change their minds….he came in to our office one day and said "why don't you have Joy out selling" She would be great at sales! And…here we are today with me out selling and loving every minute of it!!
My greatest achievement is my success in a male dominated industry and the success of my company. My greatest obstacle has been overcoming how people perceive me as a young woman in the industry. I think often times when people meet a woman in this industry they assume she doesn't have much knowledge, so that can be challenging at times.
Women in HVACR has given me the opportunity to meet so many great people, some of which are now lifelong friends. I also get to work with several wonderful vendors, builders, engineers, architects, etc.
To new females in the industry, I would say to get as much experience as possible because you are already starting off with a disadvantage in a male dominated industry. If you don't know anything about how the installations go, duct sizing, equipment sizing, venting, etc. you will not have good success in this field. In my experience, doing outside sales, I have seen some men that can just be "salesmen" and sell systems to people without knowing much about the HVAC business. Often times I go into a home the homeowner automatically thinks I don't know what I'm doing because I'm a woman and this is a "man's job" right? So you need to prove yourself to them, show them that you DO know what you are talking about and that you are the expert in the room in regards to their HVAC needs.
I am always joking and having fun with everyone! My family is the most important thing to me in the entire world!!! I go to every sporting event and dance competition that my kids have. I am the mom that yells really loud just to embarrass them…why else would I go, right? I LOVE dancing, camping, fishing, hunting and just having fun. And, WINE…lots and lots of wine!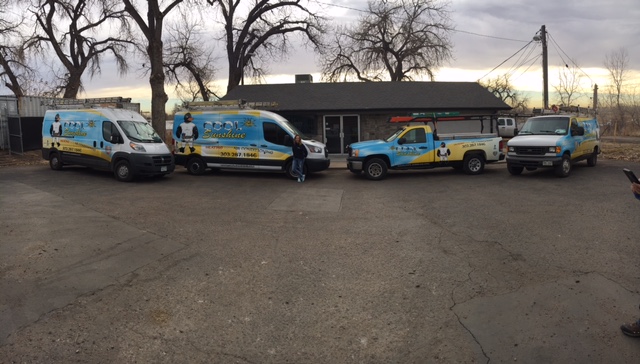 I work with men EVERY day, I have a PHD in parenting/negotiating (my children are a little naughty)…….all of these lead to a Doctorate in life skills, I'd say!!
My plans for the future are to continue learning and to better myself within the industry. Bringing the kids into the business is also a goal of mine, it would be great to continue the legacy. Lastly, our employee's success is key to us, as we could not do this without them, we have all grown into one big happy family and we love each and every one of them!