President's Corner
What Will Be Your Legacy?
By: Julie Decker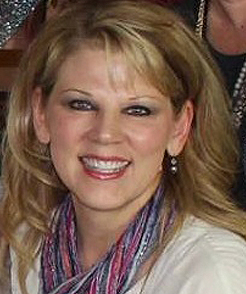 I am honored to be your 2017 President of Women in HVACR. What an exciting time for industry, our families and for ourselves.
At our annual conference last year, I listened to one of our past Presidents, Ruth King discuss the beginnings of WHVACR and how, 13 years later, where we have grown. As I began thinking about where we started and those leaders that have helped develop our organization into what it is today, I became reflective about the Legacy these ladies started. Some led with great enthusiasm and ideas for growth; others led with dignity, strength and grace; and others led with organizational skills.
I admit to a slight panic attack thinking, "'What impact will I leave behind? What will I be remembered for?" But as I reflected about each of you; strong women who have already started their legacy, I was excited and greatly encouraged.
There are many examples of pioneers in our professional lives and personal lives. I read recently that "it doesn't matter what you do. Do it well and you can change the world". Melinda Gates states, "A woman with a voice is, by definition, a strong woman". Powerful words.
Each year, WHVACR carefully selects a theme to promote. This year we selected Discovering your Legacy. We will build on this in 4 segments: Discovering your legacy, Building your legacy, Protecting your legacy and Empowering your legacy.
Have you considered what impact you will have on the industry and your family? Regardless of our ages or stage of life, we are constantly developing what we will be remembered for. Our strengths and weaknesses constantly hone us to be stronger, better and powerful. We are a work in progress J Use your strengths to be confident. Allow your weaknesses to make you aware of areas that just need refining. And remember we are all in this together. Build each other up; help those that struggle and be the strong woman you are!
I look forward to hearing from you throughout the year as we work together on discovering our legacy.