WHVACR at HARDI 2017
NOVA 2017 - Women in HVACR Workshop & Networking Event at the HARDI Annual Conference
By Colleen Keyworth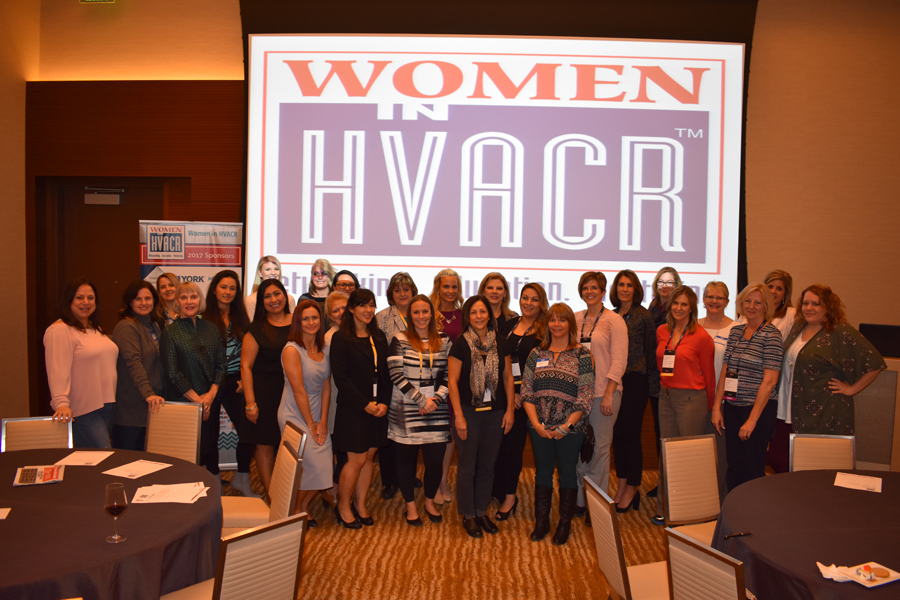 Over 50 distributors, manufactures, and service vendors attended the Women in HVACR workshop and networking event during the HARDI Annual Meeting on Saturday December 2nd from 2:00-5:30PM at The Aria Casino & Resort in Las Vegas, Nevada.
The meeting was kicked off with a welcome message from 2017 WHVACR President Julie Decker. After the welcome message, Marjorie McAllister, WHVACR Immediate Past President, conducted the opening ice breaker. Attendees were encouraged to connect with fellow attendees by sharing their name, job titles and what they are passionate about in order to learn more about one another.
In coming 2018 Halo president Jennifer Boyajian, gave an update on the Halo programs accomplishments in 2017 and their goals for 2018. Helping All Live On (HALO) is dedicated to philanthropic giving, promoting HVACR and educational endeavors. To date HALO has raised a total of more than $150,000 (in cash donations and products) for Homes for Our Troops.
The featured workshop, facilitated by Renee J Joseph, from Johnson Controls, engaged attendees by breaking down personal sales and leadership styles. In the exercise, attendees learned about how to work best with and recognize different personalities in the workplace. WHVACR members also gained insight on their own personal styles and how to best apply their strengths, and improve on their weaknesses to benefit their careers.
Ruth Ann Davis-McElwee, past WHVACR President, presented on the importance of advocacy in our industry. Attendees learned about the importance of getting involved with the government and the benefits to our industry as a whole.
The meeting was concluded with the passing of the gavel ceremony, current WHVACR President, Julie Decker presented the Crystal Gavel to Marjorie McAllister to recognize Marjorie for her many years and contributions to the organization.
The partnership between HARDI and WHVACR will continue to grow and support Women in the HVACR. Both organization have had record breaking attendance at their annual 2017 conferences and are looking forward the impact women will have in 2018 in the HVACR industry.
Photo Credit: Lance Lackey