Jackson Systems and Honeywell are Helping Women of HVACR Contractors Enter the 'Connected Homes' Business
Don't stop at the stat!
Honeywell has introduced their answer to home security with the Lyric™ C1 WiFi Security Camera that works with the same app as any Lyric thermostat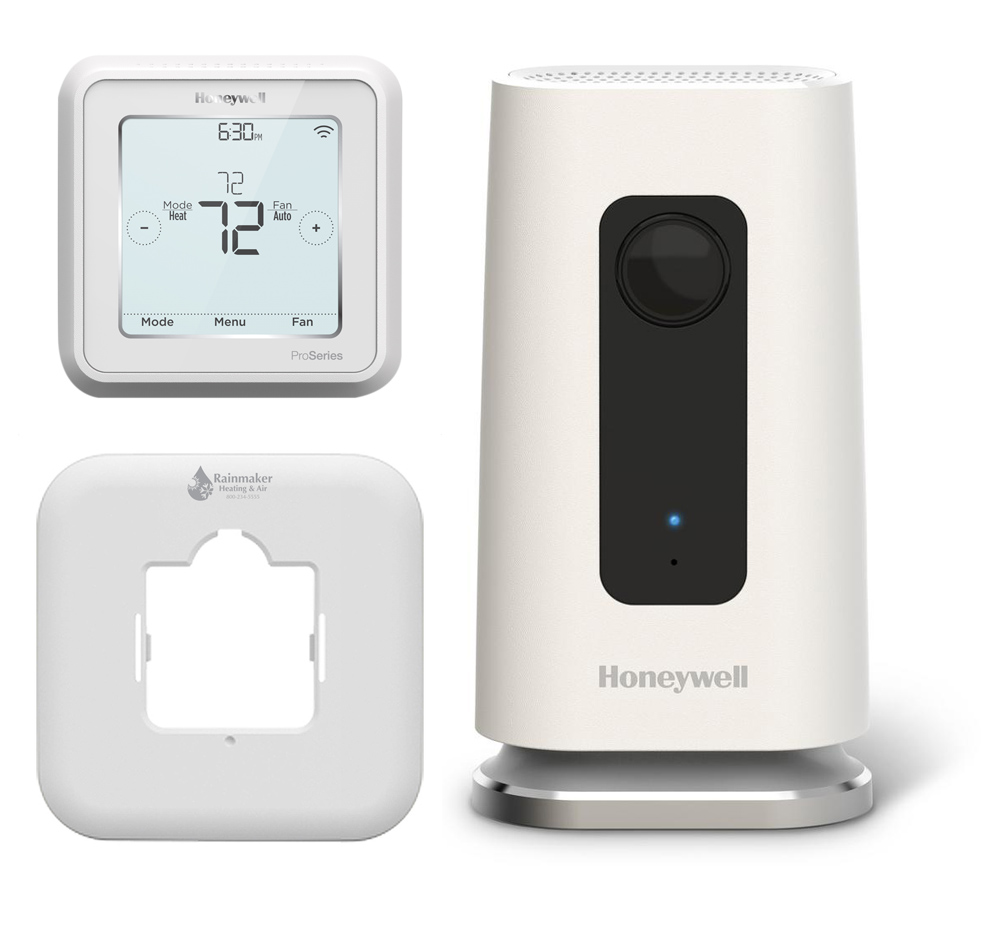 Designed for indoor use, the Honeywell Lyric C1 security camera delivers an ultra-wide angle, high definition view and two detection zones for extra sensitivity. Video captured by sound or motion can be stored in an included SD card or in the Cloud. The night vision of the Lyric C1 security camera is spectacular. Intelligent sound detection supports the video. Additionally, with its sophisticated audio analytics, smoke and carbon monoxide alarms are identified whereby real-time mobile alerts can be sent to smart devices set up to receive them.

Installation of the Lyric™ C1 security camera is fast and easy. It can be wall mounted or table top. The Honeywell app to support it is intuitive and easy to use, too. The camera itself is among the most affordable security cameras available for indoor home use.

The Honeywell Lyric™ C1 WiFi Security Camera comes with a 5-year warranty and is perfectly paired with any of our Lyric platform WiFi thermostats.

High performing Honeywell connected home products are the perfect solution for today's buyers who desire more connectivity and a smarter home. And, for a contractor, the add-on sales they bring can make a more positive impact on the bottom line!

For a limited time, Jackson Systems is offering Women of HVACR members the Honeywell Lyric™ C1 WiFi Security Camera FREE. Buy 18 Lyric thermostats of any style, and get a FREE C1 WiFi Security Camera. But, that's not all…we're awarding DOUBLE CONTRACTOR PRO POINTS with this purchase. And, as always…logo and phone can be imprinted for FREE. Shipping is always free on orders of $100 or more.

Learn more about the Honeywell Lyric™ thermostats and the C1 WiFi Security Camera here https://jacksonsystems.com/products/lyric-c1-wifi-security-camera.html. To order, call your Jackson Systems representative at 888-652-9663.