2020 Women in HVACR President: Karen Lamy DeSous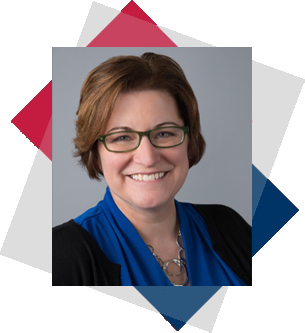 For the year 2020, Women in HVACR elected Karen Lamy DeSousa to serve as the WHVACR President to succeed Danielle Putnam, a leader in the HVACR Industry, who will move to the Immediate Past President position on the executive board.

It is my great pleasure and honor to hold the position of President of the Women in HVACR organization for 2020!

The WHVACR organization has helped me both personally and professionally in so many ways. Membership, for me, has meant deeper access to industry events as well as new HVACR technology and innovations.

Through WHVACR, I have also developed mentorship and networking relationships that have challenged me to improve my knowledge and skills as a business owner, and invaluable friendships with women across the country that I likely would never have met otherwise.

Looking forward, I see WHVACR continuing to grow and strengthen in membership and resources. Over the next year, it is my mission to provide greater opportunity for our members and sponsors to utilize their considerable talents to enhance the WHVACR mission of empowering women to succeed in the HVACR industry.

Through greater involvement, our members and sponsors will receive greater benefit from the organization and help guide and shape the future of the organization. It is only with your feedback, ideas and participation that we as a group can continue to bring value to the individual members of the WHVACR.

I am looking forward to working with the WHVACR Board, Membership and Sponsors to make 2020 a year of success, leadership and growth for all.