For the year 2018, Women in HVACR elected Mary Jo Gentry to serve as the WHVACR President to succeed Julie Decker, a leader in the HVACR Industry, who will move to the Immediate Past President position on the executive board.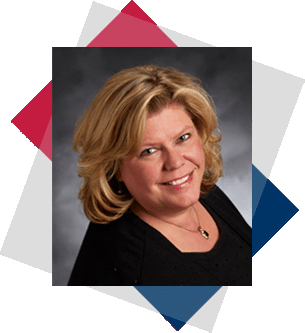 "With a new year upon us, I can't help but realize how fast the time goes by. This was evident when preparing for the recent holiday season. As I took the ornaments out of the box to decorate my Christmas tree, I couldn't shake the feeling that only a few short months had passed since I had last gone through this process. While my children eagerly anticipated each day to pass so they could open their gifts, I longingly wished for time to stop. But alas. It does not. And so I realize I have very little time to accomplish the goals I have for this group during my year as president.
That said, I want to emphasize that my number one goal for 2018 is Involvement. More specifically, an increase in involvement. Our membership has grown to over 400. We are so very proud of that number, but want to be sure that our members are getting what they need from our organization. If you are new to the industry and want to explore this trade with personal guidance by one who has gone before you, our mentorship program holds that key. We will connect you with a mentor who will provide one-on-one leadership and guidance. This is a give and take program. Likewise, if you have years of experience that you would like to share with one who has recently entered the field, we would like for you to be one of our mentors. Please contact mentorship@womeninhvacr.org if you have an interest in further pursuing either of these avenues.
We couldn't accomplish what we do in a year without our board members. They lead the sub-committees of the Women in HVACR organization, which include the mentorship committee mentioned above as well as membership, sponsorships, partnerships and alliances, scholarships and education, events and marketing committees. Each board chair will be challenged this year to create a sub-committee of members to assist with the planning and implementation of action items in each of these key areas. If you are a member who would like to be more involved on a monthly or bi-monthly basis, please fill in the form on our contact us page and let us know the area of your interest. We are excited about the new ideas that our members can introduce as well as the additional partnership opportunities that they might be able to bring to the organization through their own contacts and involvement.
We are excited about planning for our ever-growing scholarship program and our annual fall conference which comes on the heels our first stand-alone 2017 event which attracted over 120 attendees. We are also anticipating increased involvement in the area of partnerships and alliances, working with other key industry groups striving toward similar goals and objectives to share resources and involvement. Involvement from all levels of membership and partners who are proud to work in this industry. We hope you're ready to come on board!"
- Mary Jo Gentry 2018 WHVACR President