PRESIDENT'S CORNER
BY MARY JO GENTRY | 14 MARCH 2018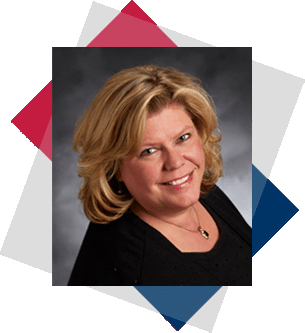 On behalf of the Women in HVAC Board of Directors, I am excited to share our latest and very important updates. Most importantly, we have selected the date and city for our 15th annual and 2nd standalone annual conference: September 20 and 21 in the mile-high city of Denver, CO. This year's theme is "Defying Gravity." And what better city for a group of successful, goal-oriented women to soar to new heights?
In Wicked, the song is the finale for the show's first act, when Elphaba discovers that The Wizard of Oz is not the heroic figure she had originally believed him to be. Realizing this, and despite Glinda's attempts to dissuade her, Elphaba vows to do everything in her power to fight the Wizard and his sinister plans against the Animals of Oz. She sings of how she wants to live without limits, going against the rules that others have set for her."1
Like Elphaba, we vow to do everything in our power to improve the lives of our members by providing professional avenues to connect with other women growing their careers in the HVAC industry. This conference is one of our highlights in terms of providing a networking opportunity that is also educational and fun! It's a couple of days where we are empowered to live without limits, going against the rules that others have set for us and literally rising to the top (well, at least a mile high)!
We are in the process of selecting the venue, discussing tours and an optional excursion for those who want to stay an extra day and play, and researching keynote speakers for the event. We have also taken your suggestion from the 2017 meeting into account and will pay close attention to them as we develop the agenda. We expect last year's attendance of at least 120 members and non-members alike, media professionals, educators, and students to attend our annual gathering in the fall. Please visit the "events" page on our website for updates.
Our education committee is in the process of producing some wonderful interactive web updates, multimedia presentations and leave behinds for secondary and post-secondary classrooms. Our mentorship committee is working on the last tweaks for a website update and new information will be sent out to all mentors and mentees as soon is it's ready (be sure to let us know if you're interested in participating in this program!). Our new partnerships and affiliations committee has established their mission to "identify and form mutually beneficial partnerships with like-minded organizations and companies that create win-win opportunities for our organization and our members." Our sponsorship committee has been working hard to secure our 2018 sponsors – the lifeblood of our organization – while researching ways to provide more value to them; and our scholarship committee is ready to release applications for our 2018 Scholarship program. This year we will be rewarding four $2000 monetary scholarships.
If you will be attending the Blue Hawk Annual Meeting in Chicago, please be sure to attend our reception from 5:00 to 6:00 at Shula's Private Dining Room. We'd love to see you there!
1 Wikipedia