PRESIDENT'S CORNER
BY MARY JO GENTRY | 15 JUNE 2018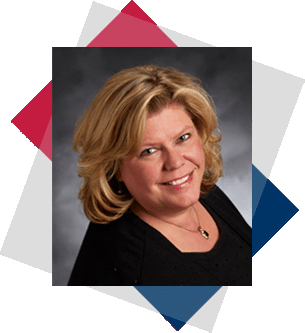 We are so excited to announce that plans are complete for our 15th annual conference and registration is open! Please consider joining us as we "defy gravity" in the mile high city of Denver September 19th – 21st. We have a great line-up of speakers who will share with us ideas for breaking free from the beliefs and barriers that can hold us down and keep us from obtaining our highest levels of achievement:
Our keynote speaker Tamara Kleinberg will lay out a roadmap that will help us to win at innovation, ignite our highest value and stand out in a cluttered world. Our ability to innovate is how we differentiate ourselves and gain the competitive advantage. Tamara will show each person in the audience how to be a peak performer, have a stronger, more valued voice and ignite innovation. Tamara's life is about breaking through the status quo for game-changing results, and her insight is bound to leave us with useful tips for defying gravity in our careers.
Stacy Pederson promises to keep us laughing while she shares her ideas for how to be happy when life's a mess. Having experienced a series of personal setbacks, Stacy now has a deep understanding of the universal need we all have for hope, love, joy, and laughter.
Our very own board member Angie Snow will teach is how to defy time. As women we all know the feeling of overwhelm as we juggle our many roles. Angie will show us how to rise above the chaos, and find a new level of balance and happiness with a few simple time management techniques even the busiest woman can do each day.
Leslie Gildea of ServiceTitan will share with us the lessons she learned in the jungles of Burma, where she initially started her career as a human rights attorney. She will share lessons learned from her experience working in human rights and explain how she leveraged that experience to navigate a male-dominated industry and take a human-centric approach to build credibility and establish trust with some of the largest HVACR OEMs, distributors, and dealers.
And for something we can take back and share with our co-workers, Emily Saving, Executive Vice President at HARDI will share HARDI's analysis of the current HVACR business and policy climate. She will present the macro trends and current leading indicators, including policy, economics and the labor market, that lead the organization to believe that we're in the midst of a unique moment in time, to either establish yourself as a bestin-class HVACR organization, or lose share to others.
We've also planned some exciting and interactive breakout sessions – something you asked us to include when we wrapped up our last conference. So it's a well rounded day of learning and sharing.
We've got some fun planned, too! Our opening reception on Wednesday the 19th will be held at Ellyngton's in the conference hotel, The Brown Palace. This historic, evocative restaurant with floor-to-ceiling windows and ornate decor is the perfect location for a meet and greet with all attendees.
Then on Thursday evening, we will go more casual with dinner at The Wynkoop Brewing Company. The Wynkoop is Colorado's first brewpub, home to tastemakers and rulebreakers, bushwhackers and envelope pushers. For almost three decades they have been brewing handcrafted beer in their modest basement brewery underneath Denver's largest pool hall. In the spirit of "Defying Gravity," we will be dressing in our most "wicked" attire. So break out your broomsticks and ruby slippers and join us for an incredibly wicked evening! For those who want to stay an extra day or two, we have arranged for a choice of field trips on Friday. One is a guided hike on Mount Bierstadt, one of Colorado's easiest fourteeners. With a summit elevaIon of over fourteen-thousand feet, this mountain climb is one that will be sure to take your breath away.
For those who would prefer to stay grounded, we offer a wine tour, tasting and lunch at Balistreri Vineyards. After a three course gourmet plated lunch, you will taste 15 to 17 Balistreri wines and tour the wine cellar where you will see them perfecting their craft.
More information on these field trips can be viewed on our conference registration page. We do hope that you will be able to make some time to get away from it all and join us in Denver. This conference is shaping up to be our best ever!! Please join us!