PRESIDENT'S CORNER
BY MARY JO GENTRY | OCT 2018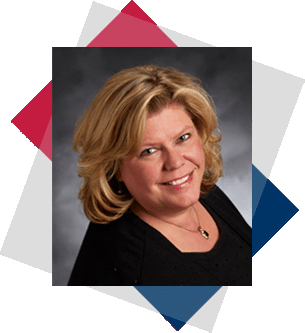 As females working in HVAC&R, our common journey is not only what we do for other women in our industry, but what we aspire to do and where we take our future. We want to make a difference. We strive to help, to have an impact and make our lives and the lives of others better.
Beginning with each one of you, we have many good reasons to feel optimistic about the future of our organization. With nearly 140 registered attendees at our Denver conference, the connections we made with each other demonstrated the commitment we have to our work and our confidence in the future.
While you may find yourself only occasionally attending our conferences and events, there are many opportunities to get even more involved. Join a committee, attend our bi-weekly Zoom In membership calls, connect with or become a mentor, host a local event, or share your knowledge as a speaker.
Since Women in HVACR's inception fifteen years ago, choosing the priorities for the coming year has been the privilege, and sometimes the challenge, for the incoming president. I am pleased that Danielle Putnam will be succeeding me as your 2019 president. Her confidence and experience will be invaluable in keeping us on track to accomplish the important work we are doing within our industry, communities and beyond.
I would not be here if not for the great efforts and thousands of hours contributed by all the amazing women that came before me, especially our immediate Past President Julie Decker. The most valuable resource has been our terrific board and our members who I meet at every event I attend. And then there are our sponsors, whose financial and programming support are vital to our success.
I encourage you to become more involved in the organization. You can learn more about how you can get involved on our website www.womeninhvacr.org, including seeing all the members of our board, our upcoming events, the list of our sponsors and our committees.