Guest Contributor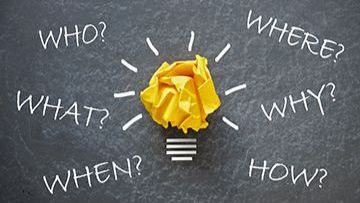 The 5 w's, also known as the who, what, when, where and why questions, are used for many purposes to gather information into easily understandable buckets. When applied to HVAC and Refrigeration service calls, they ensure that all necessary information is gathered to properly prioritize and dispatch calls for a service business. Below is an example of how the 5 W's can be applied to help with dispatching:
| | |
| --- | --- |
| Who | Who am I speaking to? Who am I billing? Who is our site contact? |
| What | What is the issue? What kind of equipment? What has been done previously? |
| When | When can we schedule? When was maintenance last done? |
| Where | Where is the job address? Where is the unit located in facility? Where should the tech park? Where is the roof access? Where is the water access? |
| Why | Why is there a need for maintenance? Why did your maintenance lapse? Why hasn't the existing customer that called in a while? |
All information above can then be relayed to the service tech(s) responding to the call. When the work is completed, all the W's can be asked to the technician to determine work order status.