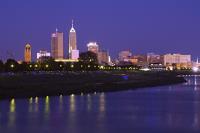 A Special
Thank You
to Everyone Who Made Our
8th Annual WHVACR Conference,
Our fabulous speakers...
who volunteered their time, talents and knowledge:
Our sponsors...
whose generous support enabled us to put on a fabulous event.
Our friends in the trade press...
who provided advance coverage of the WHVACR Conference. You can read their articles by clicking on the links below.
Let's Keep the Discussion and Networking
Going!
Get answers to your questions, find solutions to your challenges, or just get a little support from someone who's been there.
Conference Photos Are Coming soon!
Visit our online photo album to see the photos from 2008 & 2009 Conference Years.