Women in HVACR Conference

"Empowering the Woman Within"
2

011 Conference Re-Cap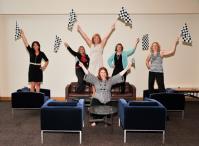 If you missed the 8th Annual Conference for Woman in HVACR "Empowering the Woman Within" you really missed a dynamic and well…I am just going to say it, empowering day packed full of motivational speakers, interactive sessions and wonderful women.
This year's conference began with our "Hats off to you" Welcome Reception on Tuesday night with new and old friends re-connecting while sharing stories and networking. Everyone was encouraged to wear their favorite hat or wear one of the many provided for the night.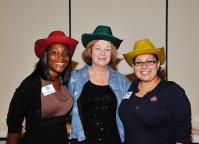 Presidents Welcome: Nita Brooks our 2011 WHVACR President began the day with a warm welcome and re-cap of the many accomplishments WHVACR has had over the past year.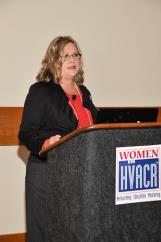 Visualization Exercise: To begin the day of Empowerment Patti Ellingson lead the group in making Vision Boards, by visualizing what you really want for your life and surrounding yourself with the images of what you want out of life you empower yourself and your life and your life changes to match those images and desires.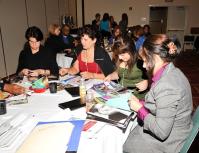 What is an Empowered Woman: Nita then shared thought provoking and inspirational facts that An Empowered Woman all begins and ends with YOU!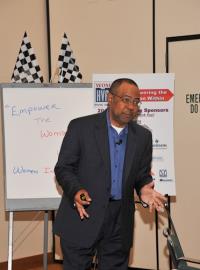 Empowering Yourself to Succeed:
Keynote speaker and HVAC expert Mike Moore shared the 5 steps in how to motivate yourself to become "Empowered" and believe you CAN succeed. By Knowing yourself, Creating a vision, Understanding the Business, Mentoring & Coaching through Leadership and Expecting Extraordinary results you can become a business warrior. We then followed this session with an action plan of 3 things we would implement in our lives.
The Goal…A New You, It all begins with a thought: Ruth Ann Davis shared her own experiences with empowering a new you. By developing your imagination, setting your little girl free, goal setting, dream building, developing habits for success, and the importance of sleep and a healthy life. She had us write down 25 goals and things we want to do…By writing down what you want, visualizing it and believing in it, You can Live your Dream!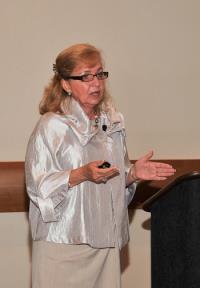 Luncheon and Keynote Speaker: Lunch was sponsored by HVAC Learning Solutions,during lunch, Jaimi Lomas, Contracting Business 2011 Woman of the Year, shared her story of determination, perseverance and a strong work ethic. Jaimi also shared her top 10 tips on being an Empowered Woman in the HVACR Industry. Jaimi says, "If you can think it you can do it"!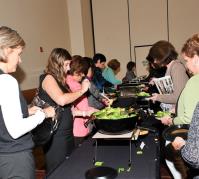 Safety for Woman: Marita Bower, instructor and owner of A Fighting Chance, shared hands on self-defense techniques and safety tips designed specifically for women. This interactive workshop was packed full of effective self-defense techniques that the average woman can use in an assault situation. Everyone was encouraged to participate.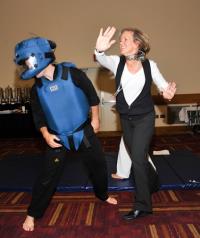 Success and Prosperity: Past President, and co-founder of Woman in HVACR, Ruth King discussed Success and Prosperity and what it meant to each of us. One person's idea success is different than another's but whatever our definition of success was, Success =Prosperity. We also talked about journaling and how "We receive what we think most about".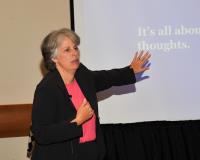 Wine & Cheese Wrap Up:
Sponsored by Emerson Climate Technologies,
The day was wrapped up with a networking session of new and old friends, empowering music, wine and cheese.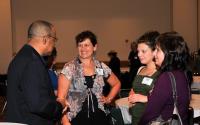 ---
Thank You
to all our members and guest speakers who made the
8th Annual WHVACR Conference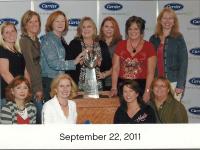 We will see you next year at